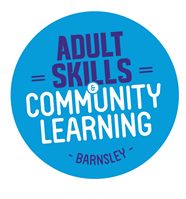 Description
If you have lost your job, are out of work, employed and at risk of redundancy, or employed and want to do some free training to help progress at work or get a new job, we have a team of people able to give you some free support via our helpdesk.
We aim to talk to you on the same day and to book you an appointment with support within 24 hours where we can.  
See our Information Advice and Guidance (IAG) Policy here.
Email: Employmentsupport@barnsley.gov.uk
Tel: 01226 775100 (Open Mon – Fri. 9am – 5pm.

Why not fill in our enquiry form about employment here
Alternatively, you can contact the services below directly:
Self Service
---
Opening Times
Open Monday to Friday 9am - 5pm
---
Contact Details
Contact name: Contact us through our website or email
Email address: employmentsupport@barnsley.gov.uk
Phone number: 01226 775100
Mobile number:
---
Locations
Address details:
Barnsley
---
Published: 13 April 2020
---