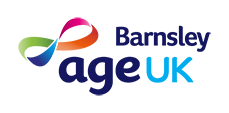 Description
This service is commissioned by Penistone Area Council for older people aged 50 and over who live in the Penistone area and are at risk of becoming socially isolated. This service provides practical and social support to enable people to get out and about and take part in community activities or have someone visit them at home.
People can refer themselves or we will accept referrals from others e.g. GP, nurses, family etc. A Social Inclusion Worker will come out to chat with the person who has been referred and find out what sort of things they would like to do and what support they need. Some people just need some information about what groups and activities are available in the area, others need some support to be able to access activities or need someone to come into their home to spend some time with them. We have volunteers who can meet to chat, accompany to appointments or provide support to access a new hobby or interest. There is no charge to the person using the service and no need for any older person in this area to feel lonely, just give us a ring on 01226 776820 and ask to speak to Karen and Sharon
This service also provides a Community Car Service alongside our partners from Dial a Ride. This is especially important in this rural part of Barnsley where public transport is not always accessible especially when a person is frail or has a disability. This service can be used to go to appointments, go shopping or attend a social group but does need to be booked in advance. There is a small charge made to cover the cost of the volunteers fuel if transport is required. Please give us a ring on 01226 776820 to find out more.
---
Contact Details
Contact name: Age UK Barnsley
Email address: Penistone@ageukbarnsley.org.uk
Phone number: 01226 776820
Mobile number:
Address: Head Office 36a Queens Road Barnsley S71 1AR
---
Locations
Address details:
Penistone Library, High Street, Penistone, S36 6BR
---
Published: 09 August 2019
---