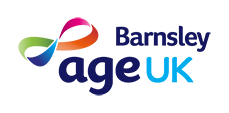 Description
Unfortunately due to COVID-19 this service is suspended until further notice.
As part of Age UK Barnsley's Social Inclusion Project in Penistone and the surrounding areas, we work with older people to look at various transport options and help them access the one that's most appropriate for them.
The Shopper Bus is a mini-bus service that will pick you up from home and take you to the supermarket, (Morrisons and Asda in Barnsley Town Centre) at certain times and on set days of the week.
Your journey needs to be booked in advance and wheelchairs can be accommodated. This is a paid for service.
Please contact us to book your place or for more information.
---
Contact Details
Contact name: Barnsley Dial-a-Ride
Phone number: 01226 732096
Mobile number:
Address: S36 6BR
---
Locations
Address details:
Age UK Barnsley, Penistone Library, High Street, Penistone, S36 6BR
---
Published: 09 August 2019
---