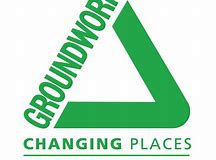 Description
Groundwork South Yorkshire manage the rental of allotments in Barnsley including the administration of plots, dealing with issues on site and general maintenance. Since taking over the management of the sites, Groundwork's team has also made significant improvements by clearing up sites previously blighted by fly-tipping, chopping back overgrown vegetation and erecting fences bring plots back into use.
Allotments sites Royston are:
Common Lane*
Jubilee Fields*
Midland Road 
Poplar Terrace*
West End Avenue*
West End Crescent*
* has a water supply
---
Contact Details
Contact name: Groundwork South Yorkshire
Email address: allotments@groundwork.org.uk
Role: Coordinator
Phone number: 0345 600 4840
Mobile number:
Address: Visit our website for our online forms http://www.groundworksy.org.uk/allotments
---
Locations
Address details:
Royston, S71 4RA
---
Other Details
Cost: Sites with water access £82.17 Sites without water access £40.49 Please note rent fees are invoiced through Barnsley Council and cannot be paid on the Groundwork website.
---
Published: 09 August 2019
---