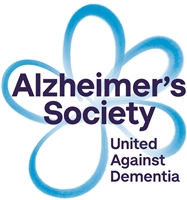 Description
Singing for the Brain brings people with dementia and their carers together in a friendly, fun and social environment.
Based around the principles of music therapy the stimulating sessions include vocal warm ups and singing a wide variety and new songs.
New online singing groups have started and are held on the 2nd and 4th Wednesday of the month at 2pm.
If you would like to find out more about our group, please contact Anne.
---
Opening Times
The 2nd and 4th Wednesday of the month at 2:00pm
---
Contact Details
Contact name: Anne
Email address: anne.sftb@gmail.com
Mobile number:07870 444 567
Address: Bamforth Building, 110 Burton Street, Sheffield, S6 2HH
---
Locations
Address details:
Priory Campus, Pontefract Road, Lundwood, S71 5PN
---
Other Details
Cost: FREE
---
Published: 09 August 2019
---