Description
Aspire offers support in the following areas Mental Health, Learning Disabilities, including Autism and Asperger's, Elderly and Community support.
We hold social events for service users, allowing socially isolated people to develop networks within a safe environment.
Please contact us for more information about hubs local to you.
---
CQC Properties
CQC Age Band: Caring for adults under 65 yrs
CQC Service Type: Residential homes
CQC Specialism: Accommodation for persons who require nursing or personal care, Caring for adults under 65 yrs, Learning disabilities, Mental health conditions, Physical disabilities, Sensory impairments
---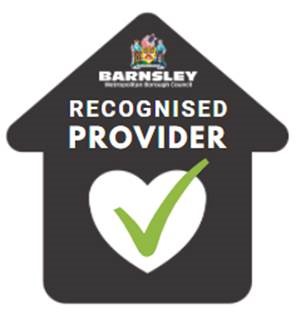 Contact Details
Contact name: Aspire in the Community
Email address: support@aspirepc.co.uk
Role: General contact details
Phone number: 01142 456320
Mobile number:
---
Locations
Address details:
Barnsley, S75 3JR
---
Other Details
Eligibility: This service has been registered on the Registered Providers List. The RPL is set up, monitored and updated by Barnsley Council. If you are an adult in Barnsley who is looking for packages of care and support, you can choose from the list of providers who follow a clear quality framework and have been assessed by the Council. In order to gain Recognised Provider status and the RPL quality mark, providers must meet a number of quality standards, including: •clear agreements with customers •a welcoming approach to customer comments and complaints •considerate and respectful conduct of staff and volunteers •a robust Adult Safeguarding Policy Adults who purchase care and support services using their own money, or through a Direct Payment, are free to choose providers who are not included on the Recognised Provider List. There is no contractual relationship involved in providers appearing on the RPL. The award of the RPL logo to providers is intended to be a quality mark with which people can then make informed choices as to which providers they may decide to use. Please note: The RPL does not represent a contract with Barnsley Council and does not allow for direct purchases from the Council to Providers. The RPL is for adults requiring services who are either in receipt of a Direct Payment (including Supported Managed Accounts) or who are private self-funders. People are advised to make their own checks when choosing providers for their care.
---
---
Published: 09 August 2019
---
---