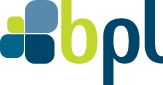 Description
Great aerobics class for beginners or those wanting a gentler workout. It strengthens your heart and lungs and conditions, tones your muscles and helps to build strong bones.
You can learn some simple steps, move to the music and feel uplifted.
Come and join us getting fit and having fun.
---
Opening Times
Thursday 10.30am - 11.30am
---
Contact Details
Contact name: Metrodome Leisure Complex
Role: Customer Service
Phone number: 0345 519 6626
Mobile number:
Address: Queens Road, Queens Ground, Barnsley, S71 1AN
---
Locations
Address details:
Studio 1, Metrodome Leisure Complex, Queens Road, Queens Ground, Barnsley, S71 1AN
---
Other Details
Cost: Try for £1
---
Published: 09 August 2019
---