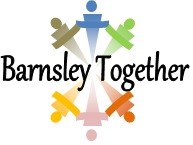 Description
Barnsley Maternity Unit and Barnsley Together Forum are wanting to her from any Black, Asian or Minority Ethnic (BAME) mothers (or their partners) who have given birth within the last year, or are due to give birth soon.  We will welcome any feedback on what is being done well, and anything that needs to change to improve.
Anyone wanting to complete the survey just needs to click the website link (https://www.surveymonkey.co.uk/r/DJ282DW)
If you have any clients or patients who belong to a non-White British community, then we would love to hear their feedback, in order to make Barnsley Maternity Services even better!
For a paper copy or for a survey translated in to Urdu, Spanish, Tigrinya, Albanian, Bengali, Farsi.
If you have any questions regarding this, please contact Jonathan or Florentine.
---
Documents
Barnsley Maternity Doc Tigrinya
Barnsley Maternity Service Spanish
Barnsley Maternity Services Survey New (1)
Surveyalbanianfinal
Surveyarabicfinal
Surveybengalifinal
Surveyfarsifinal
Surveyurdufinal
---