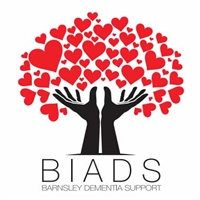 Description
The journey of caring for a loved one or family member with dementia can be rewarding, challenging, sometimes isolating, and much more, and quite often there is little help or support for the carer.
BIADS Carer support is exactly that. We are able to offer advice and information, make referrals to other agencies, and provide the all important emotional support you may need.
When you contact BIADS we hope you will allow us to either visit you in your own home or arrange to meet you at our dementia support centre to get to know all about you and your loved one with dementia.
We will then be with you throughout your journey as much or as little as you wish. We hope that you will embrace some of the services and activities we provide to make living with dementia easier.
You are welcome to come to our monthly cafes and get togethers, take up circle dancing, Jabadao or join us on our holidays, you decide what is best for you and we will always be here when you need us.
---
Opening Times
Monday-Friday 9am – 4.30pm.
---
Contact Details
Contact name: Jacky or Lesley BIADS' Support Centre
Email address: biads@btconnect.com
Role: Coordinator
Phone number: 01226 280057
Mobile number:
Address: Joseph Exley House, Dean Street, Barnsley, S70 6EX
---
Locations
Address details:
BIADS' Support Centre, Joseph Exley House, Dean Street, Barnsley, S70 6EX
---
Published: 09 August 2019
---