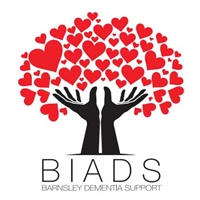 Description
BIADS is an organisation formed by Barnsley people to provide support to those who have any form of dementia and their families and friends.
Since they are an independent group serving the Metropolitan Borough of Barnsley they can guarantee that all funds raised and donations received will be used here in Barnsley.
Their dedicated centre in Barnsley provides support to those affected by dementia, their carers, families and friends by providing information, emotional support, social opportunities, meaningful activities and events. In their range of services, they hope to enable their members to live well with dementia in the community.
They are looking for some friendly caring volunteers who can help out for a few hours on Mondays, Tuesdays and Fridays at their Day Care centre on Eastgate Barnsley.
They would expect volunteers to be happy to join in with sessions such as singing and craftmaking.
No experience is necessary as they will provide any training that is required and you would be joining a team who are passionate about offering the best dementia care they can.
If you are interested, please phone 01226 280057 and ask for Lyndsey or email lyndsey@biads.org.uk
---
Opening Times
Monday, Tuesday and Friday
---
Contact Details
Contact name: BIADS Team
Email address: Lyndsey@biads.org.uk
Role: Coordinator
Phone number: 01226 280057
Mobile number:
Address: Joseph Exley House, Dean Street, Barnsley, S70 6EX
---
Locations
Address details:
Old Courthouse, 12 Regent St, S70 2HG
---
Published: 09 August 2019
---