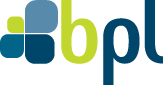 Description
Ahoy Mateys!
Here at Calypso Cove it is important to us that all our pirates & explorers are able to enjoy the cove! This is why we will now be running an accessible swim session where everyone who may need a little extra help or adjustment can come and enjoy the cove without having to worry. During the sessions adjustments will be made to the pool environment in order to ensure that any and all additional needs are met and that it feels a safe environment to our guests.
We will be reducing the noise and capacity of the pool, as well as having trained our lifeguards on how to deal with situations in a quieter and calmer matter, meaning there will be no whistles and sirens that could make some customers feel alarmed or uncomfortable.
---
Opening Times
These sessions will run the 3rd Saturday of each month (in exception to December) until the end of March.
5.30pm- 7.00pm
25th April 2020
16th May
20th June
18th July
15th August
19th September
17th October
21st November
19th December
16th January
27th February
20th March 2021
---
Contact Details
Contact name: Calypso Cove
Email address: calypsocove@bpl.org.uk
Phone number: 01226 730060
Mobile number:
---
Locations
Address details:
Metrodome Leisure Complex, Queens Road, S71 1AN
---
Other Details
Cost: •Child with additional needs and a carer - £4.55 •Adult with additional needs and a carer - £5.50 •Additional Sibling - £4.55 each •Additional Adult - £5.50 each
Eligibility: Our usual admissions policy will be in place for this. Proof of disability may be required for entry. Admittance price allows access to one person and their carer, all additional family members will be charged separately. Please be aware that unfortunately this session will not be open to the general public and is only for people with additional needs, their carers, parents & siblings.
---
---
Published: 31 January 2020
---