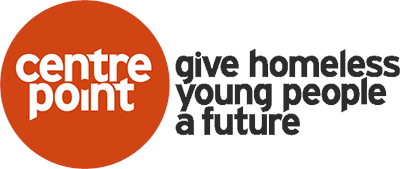 Description
 During the Covid-19 (Coronavirus) outbreak, Centrepoint are hosting weekly challenges for young people to get involved with.  To find out more visit Centrepoint's social media @centrepointuk
How does work?
A new challenge will be released every Friday - Keep an eye on social media accounts for the weekly launch!  Will you accept the challenge?
Complete the challenge within 1 week - You've got a week to plan your attempt and give it your best shot! We'll showcase the best of the challenge attempts every Thursday.
Send it in! - Once you're happy, share on social media or submit a photo/video of your challenge.  We can't wait to see how you get on! #CentrepointChallengeAccepted
Being homeless takes its toll on young people. We give then the support they need to look after their mental and physical health. Good health is the foundation on which they can build their confidence, skills and independence.
Our Healthy Relationships Advisor can:
Help you explore relationships (with your family, partners, friends and peers.)
Support you to manage and reflect on your relationships 
how they can impact on your emotional and physical health.
Our Psychotherapist/Counsellor can:
Support you with your emotional health and help you improve your mental wellbeing.
Help you make sense of your experiences and offer non-judgemental support to empower you to overcome any difficulties you may be facing.
This help and support is available to all young people staying in Centrepoint Accommodation.
---
Contact Details
Contact name: Chris Denton
Email address: C.Denton@centrepoint.org
Role: Operations Manager
Phone number: 0207 423 6841 or 0207 423 6876
Mobile number:07901 008836
---
Locations
Address details:
Smithies Lane Barnsley, S71 1NL
---
Other Details
Eligibility: Available to young people in Centrepoint accommodation.
---
Published: 09 August 2019
---