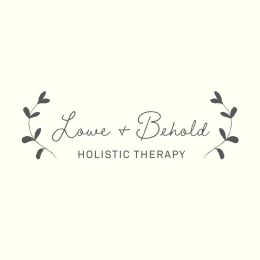 Description
Claire Lowe is qualified in Reiki, Reflexology, Swedish massage and Aromatherapy. Lowe + Behold started with a passion for holistic therapy, following her own experience of the benefits. Helping other people to feel emotionally, physically and mentally supported and restored.
Reflexology                                                                                       
Reflexology is a touch therapy, based on the theory that points on the feet are connected to organs and systems of the body. This can initiate the relaxation response, enhancing mood, reducing tension and stress, increasing a sense of wellbeing and supporting improved sleep.
40 minutes l £35
Please allow an additional 10 minutes for the first appointment for consultation.
Reiki                                                                                                     
Originating in Japan, reiki is a non-invasive treatment through the laying of hands on the body to balance energy. Reiki is a truly holistic treatment for the body, mind and spirit. Receivers often feel deep relaxation, a relief in emotional stress.
50 minutes l £35
---
Opening Times
The Spa 493
Wednesday 3pm - 8pm  
Spa 53
Thursday 10am - 7pm
Friday 10am - 6pm
Saturday 10am - 4pm 
---
Contact Details
Contact name: Claire Lowe
Email address: Clairelowe001@gmail.com
Mobile number:07377 656187
---
Locations
Address details:
Spa 493, Unit B, Penistone One, Regents Court, St Marys Street, Penistone, Penistone, Sheffield S36 6DT
Spa 53, 53 Summer Lane, S70 2NW,
---
---
Published: 26 October 2021
---