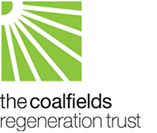 Description
Through our DGB contract we can support anyone 18+ in the South Yorkshire area (not just ex coalmining areas) who is economically inactive.
Funding of approx. £300pp available to spend on courses / training, licenses, workwear, childcare, travel passes, equipment* and more !!!
Economically Inactive =  unemployed; claiming benefits such as UC work prep group and income support, carers, ESA style benefits  OR  alternatively people not claiming benefits such as students / young people living at home being supported by family or individual supported by their partners e.g stay at home parents.
If you are interested and/or would like to know more, please email louise.jackson@coalfields-regen.org.uk
---
Contact Details
Contact name: Louise Jackson
Email address: louise.jackson@coalfields-regen.org.uk
Mobile number:07970 575 516
---
Locations
Address details:
South Yorkshire
---
Published: 10 May 2021
---