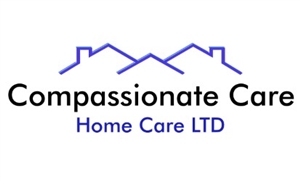 Description
Do you or someone you know receive or want to receive care services at home? Compassionate Care, Home Care Ltd offers a wide variety of care services at home. We are registered with the Care Quality Commission and all our services are provided by fully trained and experienced staff members. Some of the available services include:
Personal Care (assistance with washing & bathing, dressing, toileting etc)
Assistance with mobility issues using aids (wheelchairs, stair lifts, hoists etc)
Assistance with medication
Assistance with cooking or meal preparation
Assistance with daily household chores
Shopping and cleaning
Day and night sitting services
We offer many more care services and would be happy to deal with any enquiry to ensure we meet your personal needs.
---
CQC Properties
CQC Age Band: Caring for adults over 65 yrs, Caring for adults under 65 yrs
CQC Service Type: Homecare agencies
CQC Specialism: Dementia, Physical disabilities
---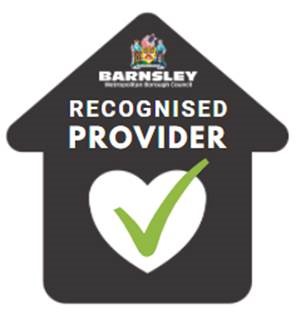 Contact Details
Contact name: Charlotte Mellor
Email address: compassionatecarehomecareltd@outlook.com
Role: Director
Mobile number:01226 248827
Address: BBIC, Innovation Way, Wilthorpe, Barnsley, S75 1JL
---
Locations
Address details:
We cover all areas of Barnsley within a 10 mile radius, BBIC, Innovation Way, Wilthorpe, Barnsley,S75 1JL
---
Other Details
Cost: 1 Hour £14 per Carer 45 mins £11 per Carer 30 mins £8 per Carer 15 mins £6 per Carer
Eligibility: This service is part of the Registered Providers List. The RPL is set up, monitored and updated by Barnsley Council. If you are an adult in Barnsley who is looking for packages of care and support, you can choose from the list of providers who follow a clear quality framework and have been assessed by the Council. In order to gain Recognised Provider status and the RPL quality mark, providers must meet a number of quality standards, including: •clear agreements with customers •a welcoming approach to customer comments and complaints •considerate and respectful conduct of staff and volunteers •a robust Adult Safeguarding Policy Adults who purchase care and support services using their own money, or through a Direct Payment, are free to choose providers who are not included on the Recognised Provider List. There is no contractual relationship involved in providers appearing on the RPL. The award of the RPL logo to providers is intended to be a quality mark with which people can then make informed choices as to which providers they may decide to use.
---
---
Published: 09 August 2019
---
---