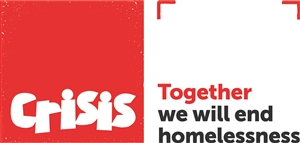 Description
Crisis is a national charity for homeless people. We are dedicated to ending homelessness by delivering life changing services and campaigning for change.
Crisis Skylight South Yorkshire is an outreach service for homeless and vulnerably housed people. We deliver courses and activities within hostels and day centres, in partner organisations and within local community venues.
Our one to one services provide support to help people achieve their goals and move out of homelessness. To be eligible for support individuals should;
Be 16 or over
Be homeless now, at risk of homelessness in the next few weeks / months, or have been homeless or vulnerably housed in the past 2 years
Contact us for more information through our website, phone or by email as our office is not open to the public.
---
Opening Times
Our Office is closed to the public, please contact us by phone, email or through our website.
---
Contact Details
Contact name: Louise Edwards
Email address: louise.edwards@crisis.org.uk / southyorkshire@crisis.org.uk
Role: Coordinator
Phone number: 0114 317 7300
Mobile number:
---
Locations
Address details:
An outreach service which covers all South Yorkshire.
---
Other Details
Cost: FREE
Eligibility: If you are homeless, have been homeless in the last two years or at risk of becoming homeless, you can access our services for free
---
---
Published: 09 August 2019
---