Description
DISC is for carers and family members of people living with Dementia.  It is an 8 week programme of weekly sessions which aims to do the following:
Improve your knowledge about Dementia
Improve your confidence as a carer
Give you practical information and advice about local services to help you and the person you care for
Help you and the person you care for, to plan for the future
Help you to prepare well for hospital visits, stays and discharges
Help you to get the most out of your GP surgery
Offer advice to improve the safety of your home and the person you care for
Look after YOU and your wellbeing
Help you and the person you care for to live well with Dementia
Offer you follow on support after DISC
Making Space, (Barnsley Carers Service) and Crossroads Barnsley Ltd are offering this course to a maximum of 16 carers, over an 8 week period on the following dates
DISC 3 - 2021 will take place on 
October 4th, 11th, 18th and 25th
November 1st, 8th, 22nd and 29th
DISC 4 - 2022 will take place on
January 12th, 19th and 26th
February 2nd, 9th and 16th
March 2nd and 9th
Each session will take place from 1pm - 3pm (except 18/10/21, when this session will take place between 10am and  12 noon) at Crossroads Barnsley Ltd (Caring for Carers).
All COVID-19 regulations will be followed and will be explained on arrival.
We recognise that it can be difficult for many carers to attend events like this, without the person they care for being with them.  Free home care support is available from Crossroads Barnsley Ltd.  It is important to us for carers to relax at each session knowing that the person they care for is being supported at home. If you need home support, please mention this when booking a place.
---
Opening Times
DISC 3 - 2021 will take place on 
October 4th, 11th, 18th and 25th
November 1st, 8th, 22nd and 29th
DISC 4 - 2022 will take place on
January 12th, 19th and 26th
February 2nd, 9th and 16th
March 2nd and 9th
1pm - 3pm (except 18/10/21, when this session will take place between 10am and  12 noon)
---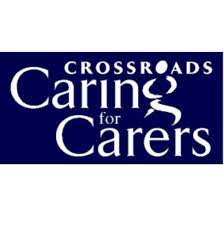 Contact Details
Contact name: Cath Magee
Mobile number:07973 855786
---
Locations
Address details:
Maple House, Maple Estate, Stocks Lane, S75 2BL
---
Published: 01 September 2021
---