Description
Direct Health provides care and support to customers in their own homes so they are able to remain at home and to retain or regain their independence. Care and support is tailored to individual requirements and we make plans in partnership with customers to ensure their physical, practical and emotional needs are met.
Services are available 24 hours a day and calls will be arranged to meet customer requirements. Our support can include personal care, medication, meal preparation, household tasks and shopping, befriending and helping customers access social events.
We can accept funded, privately funded and Direct Payment Customers.
---
CQC Properties
CQC Age Band: Caring for adults over 65 yrs, Caring for adults under 65 yrs, Caring for children (0 - 18yrs)
CQC Service Type: Homecare agencies
CQC Specialism: Caring for adults over 65 yrs, Caring for adults under 65 yrs, Caring for children (0 - 18yrs), Caring for people whose rights are restricted under the Mental Health Act, Dementia, Eating disorders, Learning disabilities, Mental health conditions, Personal care, Physical disabilities, Sensory impairments, Substance misuse problems
---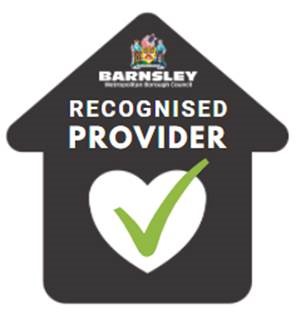 Contact Details
Email address: barnsleyinfo@direct-health.co.uk
Phone number: 01709 882050
Mobile number:
Address: Aire House, Sidings Court, Lakeside Doncaster,DN4 5NL
---
Locations
Address details:
Aire House, Sidings Court, Lakeside, Doncaster, DN4 5NL
---
Other Details
Eligibility: This service is part of the Registered Providers List. The RPL is set up, monitored and updated by Barnsley Council. If you are an adult in Barnsley who is looking for packages of care and support, you can choose from the list of providers who follow a clear quality framework and have been assessed by the Council. In order to gain Recognised Provider status and the RPL quality mark, providers must meet a number of quality standards, including: •clear agreements with customers •a welcoming approach to customer comments and complaints •considerate and respectful conduct of staff and volunteers •a robust Adult Safeguarding Policy Adults who purchase care and support services using their own money, or through a Direct Payment, are free to choose providers who are not included on the Recognised Provider List. There is no contractual relationship involved in providers appearing on the RPL. The award of the RPL logo to providers is intended to be a quality mark with which people can then make informed choices as to which providers they may decide to use.
---
Published: 09 August 2019
---
---