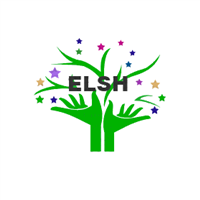 Description
Unfortunately we have cancelled all our face to face groups but we are supporting existing clients through the telephone and email.
We will be offering teaching and support online from Monday 4th June 2020
We will be using WhatsApp/Zoom/Twitter/Facebook/Telephone support
ELSH - Educational Learning Support Hub are a small non-profit organisation that is also a registered charity which is trying to support 16 to 25 years old young people who need boosting to help them to go back to education.
Our community based group of young and ethnic minority locals, including refugees and asylum seekers are always excited to welcome newcomers into our creative mix. You'll have unlimited access to our training materials along with a close knit group of inspired members.
We are able to offer courses in
ESOL
Maths
English
I.C.T (computer skills)
New Life Skills developing Thinking, Emotional and Social skills
All the courses are fully funded so if you are interested please contact us as enrolment has started and there are limited spaces available.
---
Opening Times
Monday 10am - 2pm - answering calls, teaching, referring and signposting
Wednesday 10am - 2pm - answering calls, teaching, referring and signposting
Friday 10am - 2pm - answering calls, teaching, referring and signposting
---
Contact Details
Contact name: Florentine
Email address: info@elshbarnsley.co.uk
Role: Coordinator
Phone number: 01226 643249
Mobile number:07504 542980 (Florentine)
Address: 205 Sheffield Road, Barnsley, S70 4DE
---
Locations
Address details:
205 - 207 Sheffield Road, Barnsley, S70 4DE
---
Other Details
Cost: FREE
---
---
Published: 09 August 2019
---