Description
Elite Care and Comfort is a family run domiciliary care agency.
Our Registered Manager has a nursing background with well over 30 years of experience in the healthcare industry. At ECC Care, we pride our team of carers for their ability to provide the highest support and care possible, regardless of the dependence level or special requirements of our clients.
Are you Considering Care at Home ?
Whether you'd like someone to pop round to help with life's everyday challenges, or you need more regular assistance with more complex health needs, our carers can help you, or your loved one, to continue living as independently as possible.
We provide home care, live-in and around-the-clock care to a range of individuals. This includes young adults with behavioural needs or learning disabilities, the elderly and those with degenerative health conditions such as dementia or Alzheimer's, those recovering from illness or injury, and those who may be incapacitated as a result of tragic and life-changing events.
Home is where many people feel happiest and most secure, so it's usually preferable to receive care in your own home – and with the right support from us, it's possible for almost everyone. We consider your needs and what you want to achieve, then work with you to provide personalised support. Home care is very flexible, so if your needs change, we can adapt our care for you.
What is Home Care ?
Home Care is helping you live independently, whilst staying in your own home, home care can take many different forms. It can include:
Help around the house, such as cooking, cleaning and doing the shopping

Personal care, such as getting showered or bathed, getting dressed, shaving and taking medication

Companion services, for example, our care workers can accompany you to medical appointments, social outings, or even just be a Scrabble partner at home!
We offer a sleepover service or waking nights if you need us there at night and can provide 24-hour care if it's required. Another option is our live-in care workers, who can provide both the support and companionship you need to stay in your own home and live life your way.
For more information, please contact us or visit our website.
---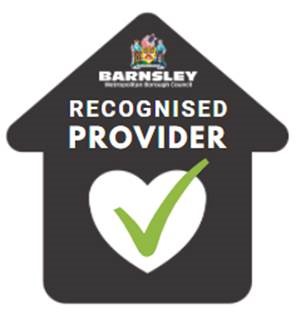 Contact Details
Contact name: Ingrid
Email address: ingrid@elitecareandcomfort.co.uk
Phone number: 01226 492111
Mobile number:07495 758668
---
Locations
Address details:
33 Vernon Rd, Worsbrough, S70 5HF
---
Other Details
Eligibility: This service is part of the Registered Providers List. The RPL is set up, monitored and updated by Barnsley Council. If you are an adult in Barnsley who is looking for packages of care and support, you can choose from the list of providers who follow a clear quality framework and have been assessed by the Council. In order to gain Recognised Provider status and the RPL quality mark, providers must meet a number of quality standards, including: •clear agreements with customers •a welcoming approach to customer comments and complaints •considerate and respectful conduct of staff and volunteers •a robust Adult Safeguarding Policy Adults who purchase care and support services using their own money, or through a Direct Payment, are free to choose providers who are not included on the Recognised Provider List. There is no contractual relationship involved in providers appearing on the RPL. The award of the RPL logo to providers is intended to be a quality mark with which people can then make informed choices as to which providers they may decide to use.
Provides Respite Services
---
---
Published: 26 October 2020
---
---