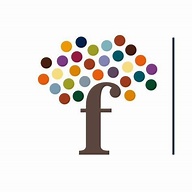 Description
We know being a new parent can be tough.  Are you feeling down, anxious or lonely?
If you're pregnant or a new mum or dad or a kinship carer who has taken on the parenting role form within their family and live in the Central area we can support you and your family through the ups and downs of family life.  Whether it is your second child or a new addition to your family, we work alongside you during pregnancy, the birth and until your child's second birthday. 
We offer you support, advice and a listening ear in person and over the phone.
Our trained peer support volunteers provide emotional support, encouragement and practical advice. Experienced with young children and very often parents themselves, they will listen without judgement. They won't tell you what to do but will work out with you how you might overcome problems. They will also tell you about other services which you may find helpful.
Your peer support volunteer can visit you at home or you can meet in a local café or community centre.  If you would find it helpful, they can accompany you to groups, meetings or appointments.
To find out more or to get support from a peer support volunteer you can get a referral from a professional, either a midwife, health visitor, GP or other professional who may be working with your family or you can contact us yourself.
Once we have received your referral, we will arrange to meet you at home where we will find out how we can support you and match you with one of our volunteers. We will meet all together and then you can have up to twelve sessions that can take place weekly or fortnightly.
Our support can complement any support you are already receiving or can meet a need that does not perhaps meet the threshold for other forms of intervention. Here are some examples of what we do:
Providing a listening ear, someone to acknowledge feelings and help explore your needs.
Shared strategies for managing mental health, improving bonding with babies, promoting child development, weaning and adjusting to being a parent.
Accompanying to GP appointments, supporting through postnatal reviews, supporting with obtaining medication and organising health appointments for their babies.
Introducing mums to other mums both face-to-face and via video to develop their peer support networks.
Writing supporting letters to housing, benefits and migration services in support of their applications.
Working alongside various charities to obtain baby and play equipment as well as essential furniture.
You can refer over the telephone, (please leave a message if we don't answer and we will get back to you within 2 days) via email, with a summary and if needed I will get back in touch with you or by using the attached referral form.
If you have any questions, please get in touch.
Check out our new Facebook page.
We also have a request from,  a service information sheet for Professionals and our promotional video which now features a breastfeeding baby, attached.
---
Opening Times
Contact us to arrange a convenient appointment time.
---
Documents
Request For Service Information For Professionals. May 2021
New Parents Barnsley. Introduction Video. June 21
Request For Service Form. Support Service For New Mums.October 19
---
Contact Details
Contact name: Lesley Brewin
Email address: Lesleyb@familylives.org.uk
Mobile number:07971 253308
---
Contact name: Family Lives Support Helpline
Email address: askus@familylives.org.uk
Phone number: 0808 800 2222
Mobile number:
---
Locations
Address details:
Central Area, Wards include, Kingstone, Worsbrough, Central, Stairfoot, Dodworth.
---
Other Details
Eligibility: - live in the Central areas of Barnsley - Worsbrough, Stairfoot, Kingstone, Dodworth and Central. If you are unsure, please send me your postcode. - Be pregnant or have a baby or a child aged up to 3 years old, whether they have other children as part of a growing family or are a first time mum. - Be a new dad or a kinship carer who has taken on the parenting role form within their family - Be experiencing low emotional mood and well-being and/or anxiety, loneliness and isolation.
---
---
Published: 11 November 2019
---