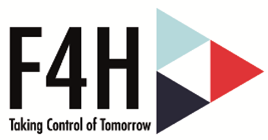 Description
Formed in 2008, F4H works with individuals from all ranks of the army, RAF and Royal Navy. Some do not see a future for themselves after the military. All are examples of individual men and women who have made sacrifices and an enormous contribution to their Country.
Once a military career has ended, a minority of our servicemen and women struggle to re-adjust to life as a civilian, the consequence of which can lead to lack of direction and poor choices. For some this might manifest itself as simple anxiety and nervousness about their future. However, for a few it may be the start of a downwards spiral, beginning with a loss of identity and purpose that leads to a way of life that progresses to disillusionment, uncertainty and/or loneliness. Homelessness, self-harming and depression may follow, with dependency and crime thereafter. Prison may then beckon and ultimately, for a small number, suicide might be considered. Our delegates may find themselves anywhere on this spectrum.
We offer a positive approach and work with the individual's personal circumstances to help shape their future. Our residential courses encourage those attending to reflect and learn from their past, drawing from its strengths. We help individuals to understand their current circumstances and, importantly, we offer motivation and support to plan for a new future. Re-adjustment is not easy and our aim is to create a positive and aspirational approach. We work with individuals to help them recognise, identify and address their post-military needs.
What we do
Successful adjustment requires emotional and physical change. We work alongside our delegates to help them make the necessary positive steps. Held over four days, we provide a free-to-delegate, residential, personal change programme (funded is sourced separately by F4H). The course develops skills and introduces techniques and coping mechanisms to manage the dramatic change experienced after leaving the services.
Where we do it
We conduct our courses in around Brathay Hall, located on the northern tip of Lake Windermere in the Lake District.  It is the headquarters of The Brathay Trust where peace, serenity and tranquillity of its grounds and access to the lake is instrumental to what we do.
If you would like to find out how to make an application ... Please get in touch.
---
Opening Times
The residential course is held over 4 days, Monthly
---
Contact Details
Contact name: Julia or Kev
Email address: admin@f4h.org.uk
Role: Administrator
Phone number: 01452 505686
Mobile number:07702 596226
---
Locations
Address details:
The Brathay Trust, Brathay Hall, Ambleside, Lake District, LA22 0HP
---
Other Details
Cost: Free to delegate
---
---
Published: 09 August 2019
---