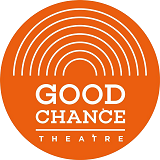 Description
Our story telling show is free and open to all and you'll get a package delivered to your door before the show…
Welcome. Have you got a cup of hot water ready? Come and savour the spices in the air. Let us snip fresh mint in to your tea...
Change the Word: Around the Table is a fun and moving reflection on the stories which make us and how we meet each other through words.
Combining poetry from 25 new writers from across Barnsley, Coventry and Sheffield, from 12 countries across the world, Change the Word: Around the Table celebrates the power of bringing the voices of our community together even when we are physically apart.
In January 2021 we gathered a fresh cohort of Change the Word participants. New to each other, new to poetry, they have created this writing through workshops and mentoring from the Good Chance team. Change the Word: Around the Table will take you on a journey through kitchens, countries and dreams, as we sit together around the dinner table.
Live from their own homes, these new performers will read extracts of poetry, share recipes and create music. And you will join in too! Each audience member will receive a package through their letterbox with a script, props and instructions.
For one night only, performers and audience together will make the show. Together, we will exchange sweet treats and poems. Together, we will imagine what welcome looks like.
---
Opening Times
Wednesday 31st March 6pm on Zoom
---
Contact Details
Contact name: Visit our website to get free tickets
Mobile number:
---
Locations
Address details:
Online Zoom
---
Other Details
Cost: FREE
---
Published: 08 December 2020
---