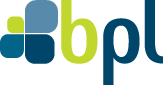 Description
Hydrotherapy consists of active exercises carried out in water.
Hydrotherapy exercises are tailored to the needs of each individual to give patients the best opportunity to improve their condition
How Does Hydrotherapy Work?
The exercises should not significantly increase the participant's pain during treatment or immediately afterwards. The resistance (weight) of the water pushes against the patient's body as they do exercises. This can help improve circulation (blood flow), relieve pain and relax and strengthen muscles.
Patients normally receive 6-8 sessions and then their treatment is reviewed. Hydrotherapy sessions are for both men and women of any age.
There is a great atmosphere at sessions; it is very friendly and relaxed. You do not have to be able to swim to attend hydrotherapy.
The Benefits of Hydrotherapy
The possible benefits of hydrotherapy include:
A reduction of pain
An increase in range of movement/ flexibility
An increase in muscle strength
A reduction in any muscle spasm
An improvement in balance
An improvement in day-to-day activities
For more information please click the link below
---
Contact Details
Contact name: You can complete our online enquiry form or Speak to your GP about an assessment
Phone number: or call 01226 433225
Mobile number:
---
Locations
Address details:
Hoyland Leisure Centre, West Street, Hoyland, Barnsley, S74 9EH
---
Other Details
Eligibility: How to Register Hydrotherapy is offered following an assessment with a physiotherapist – if you need to arrange this assessment speak to your GP or call 01226 433225. You will be asked some questions to make sure hydrotherapy is the right service for you.
---
Published: 09 August 2019
---