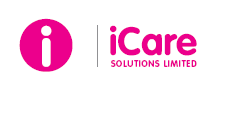 Description
iCare Solutions is a highly-experienced homecare provider. We have gained an excellent reputation thanks to our reliable, expert provision of a safe, effective, caring and responsive service that maximises individuals' resilience, independence and wellbeing.
We adopt a holistic, person-centred approach: Service Users are placed at the centre of care planning and recognised as 'Experts By Experience'. Personalised assessments give insight into needs, culture/background, history and what holds their interest. People are then empowered to decide how they are supported, who supports them, and what outcomes they want to achieve through co-production of Care Plans.
iCare Solutions promote the highest standards of health and safety, safeguarding and risk management. We have a robust framework of safeguarding, complaints and whistleblowing procedures to make sure individuals interacting with our service are safe, and incidents are promptly reported. Our enabling approach strikes an effective balance between protection and empowerment; protecting Service Users' safety whilst encouraging positive risk-taking to maximise resilience, independence and wellbeing.
We invest heavily in staff training and development, understanding a highly-skilled, competent workforce is essential to provision of safe, person-centred care. Mandatory training is delivered at induction and updated annually.
We endeavour to build upon Service Users' skills, strengths and abilities through achievement of positive outcomes that improve their wellbeing, independence and quality-of-life. Individuals are encouraged to set personal goals in all areas of life and play a greater role in self-care by performing tasks themselves wherever able in-line with our 'prompt, support, assist' model.
Service Users are matched with small, localised teams of appropriately-skilled Care Workers meeting their personal requirements (for age, gender, culture/background, language, religion). Teams support the same people week-on-week and build relationships based on familiarity, trust and mutual understanding, maximising the quality of carer-Service User contact – they remain and engage positively with Service Users for the full duration of each visit.
Please contact us for more information.
---
Opening Times
Our service is available 24/7
---
Contact Details
Contact name: Stephen Whitehouse
Email address: stephen.whitehouse@icare-solutions.co.uk
Phone number: 01924 683522
Mobile number:
Address: Branch Manager Unit G37B Market Walk Wakefield WF1 1QR
---
Locations
Address details:
Redbrook, Wilthorpe, Gawber and surrounding areas.
---
---
Published: 06 December 2019
---