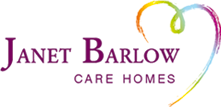 Description
We offer a comprehensive rehabilitation and recovery service in the client's home, thus avoiding the stress of constantly moving from place to place and the "revolving door" syndrome of being admitted, treated and discharged from services.
Giving the client the opportunity to live independently with specialist care to assist in building daily living skills, this aims to reduce the chance of relapse and time spent on hospital wards.
Clients are supported with all aspects of independent living, with each package customised to the person's requirements and wishes;
Support to attend to activities of daily living, including personal hygiene, cooking, cleaning, shopping and budgeting.
Medication management.
Support in making healthy living choices in regards to lifestyle and diet.
Support meeting appointments.
Support in becoming socially integrated, with involvement in the local community.
Support to participate in social and leisure activities.
Support in helping clients achieve their potential.
Contact us for more information.
---
CQC Properties
CQC Age Band: Caring for adults under 65 yrs
CQC Service Type: Homecare agencies
CQC Specialism: Caring for adults under 65 yrs, Caring for people whose rights are restricted under the Mental Health Act, Mental health conditions, Personal care
---
Contact Details
Contact name: Janet Barlow
Email address: jbcarehomes@btconnect.com
Phone number: 01226 244490
Mobile number:
---
Locations
Address details:
122 Pontefract Road, Hoyle Mill, Barnsley, S71 1JA
---
Published: 09 August 2019
---
---