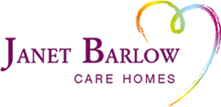 Description
A residential care home run by Janet Barlow. With 25 years of experience, operationally supported by her son Andrew and the Service Manager Margaret Davison who are both mental health professionals (RMN). 
The staff team consists of a admin tea,  two highly trained Support Workers and an Enhanced Support Worker who is able to supply additional 1:1 client support when this is required.
Services offered include assistance with all aspects of daily living, managing mental and physical health, medication, personal care, finances, social inclusion and activities. Our aim is to promote responsible risk taking whilst encouraging and supporting the client to live as independently as they choose and are able to do. 
We will always deliver this care with the person's privacy and dignity in mind. Our CQC registered homes are in close proximity to Barnsley town centre so provide easy access for service users to all local amenities. These standard residential houses provide a real home for those who are able to live within their local community but require daily support from trained staff members.
Our family model approach, which focuses on the individual and their abilities not their diagnosis, encourages every person to attain their maximum independence. The homes are usually staffed between the hours of 9am to 3pm but this can be amended as required to meet service user need. A 24 hour manager on call system means that residents, their family members and involved professionals can be assured that a trained professional is always available to attend to any situation.
---
CQC Properties
CQC Age Band: Caring for adults under 65 yrs
CQC Service Type: Residential homes
CQC Specialism: Accommodation for persons who require nursing or personal care, Caring for adults under 65 yrs, Mental health conditions
---
Contact Details
Email address: jbcarehomes@btconnect.com
Phone number: 01226 292680
Mobile number:
Address: 122 Pontefract Road Hoyle Mill S71 1JA
---
Locations
Address details:
25 Derby Street, Barnsley, S70 6ES
---
Published: 09 August 2019
---
---