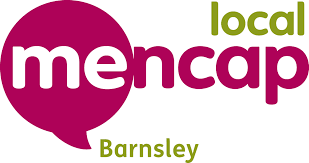 Description
Join this friendly group to create your own masterpiece.  If you enjoy reading and writing, this group will suit you.
Creative Writers with Mencap has each students wellbeing in mind, combining education with lots of fun and laughter.
The main purpose of the class is to create a friendly environment that caters to each students individual level, allowing them to practice and channel their creativity and progress at their own pace, in a surrounding that is empathetic to each individual student.
No Skills are needed and by the end of the course you should be able to:
Improve writing skills
Improve listening skills
Improve awareness when others are speaking or reading their work
Build confidence
Explore individual creativity
Contact us for more information or to enrol.
Barnsley Safe Places
Barnsley Safe Places welcomes anyone over the age of 16 to join as a member. Anyone can feel unsafe or unsure whilst out and about if something goes wrong. The venues available in Barnsley have been trained to be welcoming and helpful to anyone and everyone. There are a variety of venues such as libraries and cafes so you can find a quiet place by yourself or get help.
To find out more information about this venue, please visit https://www.safeplaces.org.uk/member-schemes/barnsley/local-mencap-barnsley/
---
Opening Times
Tuesday 10am - 12pm
---
Contact Details
Email address: localmencapbarnsley@gmail.com
Phone number: 01226 779919
Mobile number:
---
Locations
Address details:
Local Mencap Barnsley, Compass House, Castlereagh Street, Barnsley, S70 1BA
---
Other Details
Cost: FREE
---
---
Published: 09 August 2019
---