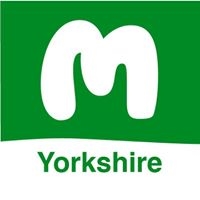 Description
Life with cancer is still life and we will help you live it! Right from the moment you are diagnosed, through your treatment and beyond, we are here as a constant source of support, giving you the energy and inspiration to help you take back control of your life and feel more like yourself again.
By fundraising, we are able to help as many people as possible. In Barnsley we have a small group of volunteers who raise money and organise events from golf days, murder mysteries to giving talks and helping at our supermarket collections days. It is very flexible as we have no set time of the week that we meet but we are a great group and we would love more people to join.
Everyone is welcome so feel free to get in touch to find out more.
---
Contact Details
Contact name: Amy Hebdon
Email address: barnsley@macmillan.org.uk
Phone number: 07710 307050
Mobile number:
Address: Fundraising Manager,
---
Locations
Address details:
Barnsley
---
---
Published: 09 August 2019
---