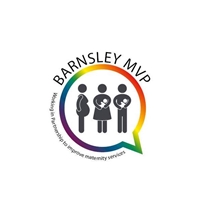 Description
Giving birth in the comfort of your own. 
Are you considering or planning a homebirth?  Are you a prospective father and would like to know more about how to support your partner with her choice of homebirth?  Are you willing to share your experience of homebirth with others?  Would you like to support others with their homebirth choice and offer advice and encouragement?  Would you like to work with the Barnsley Midwives to develop and improve services for homebirth?
You will find a helpful Barnsley Midwife in the Rigby Suite to talk about all things, home births with you and your family.
You can also find more information from your Community Midwife or via the Community Admin Office.
We look forward to meeting you at one of our groups at the Metrodome, Barnsley.
---
Opening Times
5.30pm  - 7pm
---
Contact Details
Contact name: Community Admin Team
Email address: info@barnsleymvp.org.uk
Role: Coordinator
Phone number: 07880 552388
Mobile number:
---
Locations
Address details:
Rigby Suite, Barnsley Metrodome, Queens Ground, Queens Road, Barnsley,S71 1AN
---
---
Published: 09 August 2019
---