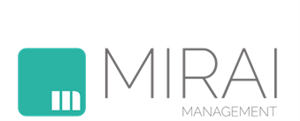 Description
Mirai, meaning 'future' in Japanese, encompasses our vision and approach in everything we do. Our forward-thinking and innovative culture is what sets us apart within the Health and Social Care sector. We founded Mirai Management with the belief that service users deserve better and we possess the knowledge, skills and innovative thinking to make a difference.
Our primary focus is to support individuals in receipt of a direct payment and/or employing Personal Assistants or Carers. We have designed services to allow more individuals to utilise direct payments giving them more freedom and choice over the support they receive.
Our services include: 
Mirai Match - Finding you a Personal Assistant or Carer
Manage My Money - Offering Managed Account and Payroll services
Direct Payment Partner
Direct Payment Support Services to support you to manage your own direct payment and/or Personal Assistants 
Manage My Care
A comprehensive package of care that manages your money and Personal Assistants for you.
Manage My Care is Mirai's comprehensive package of support that employs your Personal Assistant or Carer on your behalf. This means you are able to enjoy the benefits of having a personal assistant without the pressures and responsibilities of becoming an individual employer.
We take on the employer role of your Personal Assistants or Carers, covering all aspects of their employment including; safe recruitment, induction and training, supervision and staff support, payroll management and much more. As well as this, the package keeps you safe, offering tailored home visits to enable you to meet your goals and aspirations.
Additionally, we manage your care budget providing a full managed account service to enable you to enjoy your support.
MIRAI MATCH Looking for a Personal Assistant or Carer? With Mirai Match you can find your ideal Personal Assistant or Carer stress free. Our matching process not only focuses on matching you with a Personal Assistant/Carer that can be suitably trained to meet your needs, but also matches on personal preferences and personality traits establishing a sustainable, consistent working relationship that both you and your Personal Assistant/Carer can enjoy. We believe that if you match the right Personal Assistant/Carer, to the right client, for the right reasons, anything is possible.
You can contact our friendly team to discuss our match service and how we can assist you.
DIRECT PAYMENT PARTNER Take control of your own care with the support of Mirai's Direct Payment Support Service. With Mirai's Direct Payment Partner you can direct your own support whilst having the support and guidance you need every step of the way. The service assists individuals to manage their own Direct Payment and gives them all the knowledge and support they need to employ their own Personal Assistant.
We offer 3 different levels of support to meet your needs. These include: 
Online Guides & Templates 
Training Videos
Email Support
Online Community Forums
Online Carers Boards
Signposting to services within your area
Online Newsletters
Tailored Home Visits
Telephone Support
Information Packs
Employers Liability Insurance 
24 Hour Employment Law Advice Line
We can also offer: 
DBS checks for your Personal Assistants
Right to Work checks for your Personal Assistants
Extra home visits
MANAGE MY MONEY - MANAGED ACCOUNTS
Mirai offers a managed account service giving you the freedom and choice to receive your care budget via a direct payment without the difficulties of managing it yourself. Enjoy your care and support with peace of mind that your money is safe and managed effectively. We manage the direct payment for you, receiving your direct payment and any client contribution, paying all bills, invoices and wage payments in accordance with your care and support plan as well as completing financial monitoring and auditing on your account to ensure you stay within your allocated budget and the funding authority has all the information they need. If you are using your direct payment to employ a Personal Assistant or Carer we can also provide payroll services. Don't hesitate to give the Mirai team a call and they can discuss with you what you are looking for and what services are best for you as well as offer you the best value for money.
MANAGE MY MONEY - PAYROLL
If you employ Personal Assistants you'll know that paying them accurately and on time is a must. Mirai's payroll services offer payroll management to ensure you can meet your legal obligations as an employer. Our payroll service is designed to help you as the employer understand your responsibilities and support to meet these. We can speak with HMRC on your behalf and will assist you in resolving any queries your staff may have.
The payroll service includes: 
Processing authorised timesheets and checking them against your budget 
Applying tax coding notices from HMRC
Processing starters and leavers
Issuing electronic payslips to you and your Personal Assistants or Carers
Calculating staff deductions including tax, national insurance, pension contributions, attachment of earnings and student loan deductions etc
Making RTI and end of year submissions to the HMRC on your behalf
Calculating statutory payments including SSP SMP etc
Once the pay run is complete we issue you with all the information you need to pay your staff, the HMRC and your pension provider. All information is provided in an easy to understand format because we believe in keeping things simple.
We can also offer other services including:
A Managed Account
DBS checks for your Personal Assistants 
Right to Work checks for your Personal Assistants
---
Opening Times
Monday - Friday 09:00AM - 17:00PM
---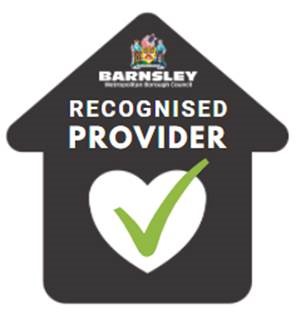 Contact Details
Contact name: Mr Christopher Markham
Email address: chris@miraimanagement.co.uk
Phone number: 0114 212 7035
Mobile number:
Address: 9 Orgreave Road, S13 9LQ
---
Locations
Address details:
Khephera Business Centre, Suite 115, 9 Orgreave Road, S13 9LQ
---
Other Details
Eligibility: This service is part of the Registered Providers List. The RPL is set up, monitored and updated by Barnsley Council. If you are an adult in Barnsley who is looking for packages of care and support, you can choose from the list of providers who follow a clear quality framework and have been assessed by the Council. In order to gain Recognised Provider status and the RPL quality mark, providers must meet a number of quality standards, including: •clear agreements with customers •a welcoming approach to customer comments and complaints •considerate and respectful conduct of staff and volunteers •a robust Adult Safeguarding Policy Adults who purchase care and support services using their own money, or through a Direct Payment, are free to choose providers who are not included on the Recognised Provider List. There is no contractual relationship involved in providers appearing on the RPL. The award of the RPL logo to providers is intended to be a quality mark with which people can then make informed choices as to which providers they may decide to use.
---
Published: 09 August 2019
---
---