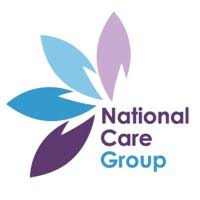 Description
Located in Darfield, Rosglen has been comprehensively refurbished to give a modern but yet homely touch.
At Rosglen, we provide specialist residential support for 6 adults following a brain injury or for those who have a neurological condition. We offer a transitional/supported living model of care in a residential setting and support people post-acute rehabilitation to maintain optimum independence and choice.
We will continue to support people, until they leave the service to move back to their own residence, or as part of long term care. We want all the people that we support at Rosglen to receive personalised care that is created specifically to meet their needs, whether that be in the form of transitional or long term placement, we aim to ensure that we work with each person to promote choice and independence by supporting them to access the opportunities that they want to pursue.
People in our care may require ongoing maintenance rehabilitation and will be staying with us for the long term.
If requested we are able to provide neuropsychologist or therapist support to maintain their rehabilitation.
We also support people with - Shopping, Cinema visits, Days out, Hobbies, Holidays, Cooking. At Rosglen we have 6 spacious en-suite rooms, each with wet room, profiling bed, wardrobe, draws, T.V, safe and medication cabinet. Rosglen also has 2 lounge's, kitchen, dinning room, garden and parking.
---
Opening Times
24/7
---
Contact Details
Contact name: Mrs Toni Nightingale
Email address: toni@nationalneurologicalservices.com
Phone number: 01226 753356
Mobile number:
Address: S73 9BQ
---
Contact name: Referrals
Phone number: 0333 305 0880
Mobile number:
---
Locations
Address details:
2 Highfield Range, Darfield, S73 9BQ
---
Published: 09 August 2019
---
---