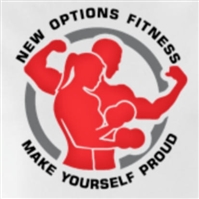 Description
New Options Community Fitness Centre is a Community Interest Company providing an affordable community gym and fitness classes and a welcoming community space.
We hold a weekly meal and bingo session for people who are struggling to get out and about and maybe feeling isolated and the centre is also a venue for hire for events, parties and weddings. 
We always need the support of volunteers to keep the centre open and your help would be appreciated however little or often, in a variety of roles. From helping in the gym, admin and reception duties, helping with the bingo sessions and meal preparation and most of all, helping with the washing up!
Its a great way to get out and involved and you will meet a great team of welcoming and friendly people. Do not hesitate to contact us for more information.
Barnsley Safe Places
Barnsley Safe Places welcomes anyone over the age of 16 to join as a member. Anyone can feel unsafe or unsure whilst out and about if something goes wrong. The venues available in Barnsley have been trained to be welcoming and helpful to anyone and everyone. There are a variety of venues such as libraries and cafes so you can find a quiet place by yourself or get help.
For more information about this venue, please visit: https://www.safeplaces.org.uk/member-schemes/barnsley/grimethorpe-library/
---
Contact Details
Contact name: The New Options Team
Email address: newoptions@talktalkbusiness.net
Phone number: 01226 872559
Mobile number:
---
Locations
Address details:
New Options Community Fitness Centre, St Luke's Road, Grimethorpe, S72 7FN
---
---
Published: 09 August 2019
---