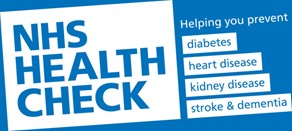 Description
The NHS Health Check is your chance to get your FREE midlife MOT. 
For adults aged 40-74 without a pre-existing condition. It checks your circulatory and vascular health and what your risk of getting a disabling vascular disease is.
As we get older, we have a higher risk of developing something dangerous like high blood pressure, heart disease or type 2 diabetes. Your NHS Health Check can spot early signs and help prevent these happening to you, which means you'll be more likely to enjoy life for longer.
---
Opening Times
10am - 4pm 
---
Contact Details
Contact name: Abbie Brierley
Email address: Abbie.brierley@nhs.net
Phone number: 01302 315007
Mobile number:
---
Locations
Address details:
in venues across Barnsley and Doncaster
---
Other Details
Cost: FREE
Eligibility: Eligibility for a FREE NHS Health Check: Aged 40-74, Barnsley or Doncaster Resident, not medicated for cardiovascular related illness, not had a previous heart attack or stroke, not had the NHS Health Check in the last 5 years.
---
---
Published: 17 March 2020
---