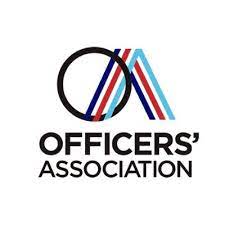 Description
The Officers' Association (OA) is a registered charity, founded in 1920. We provide advice and financial help to relieve distress and hardship amongst those who have held a Commission in the Armed Forces, their families and dependants. We also support officers in their transition into civilian employment, thus meeting our purpose to aid, assist and promote the interests of all such persons.
We are here to connect officer talent to the latest jobs.
We are able to help job seekers access the latest jobs, search across sectors and manage your job applications.

You can book a free consultation to help with every element of your job search.
Employers can register to upload your job vacancies and gain access to officer job job seekers.
Visit our website for more information on the welfare we can provide and see what job opportunities there are.
---
Contact Details
Contact name: Jobseekers Enquiries
Email address: client.admin@officersassociation.org.uk
Phone number: 020 3761 6343
Mobile number:
---
Locations
Address details:
Natio
---
Published: 18 March 2022
---