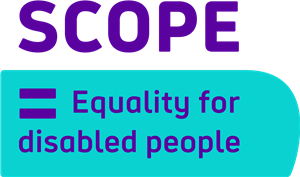 Description
Support to Work is a free online and telephone support programme for disabled people in England and Wales who are looking for paid work. This is a digital employment service supported with telephone or Skype and is not a face-to-face service, so m,ay not be right for everyone.
It is open to disabled people who: 
are aged 16 and over
are looking for paid work
have access to the internet, telephone or Skype and email 
live in England or Wales.
You will get help from one of our specialist employment adviser online and over the phone.
Our Friendly advisers will listen to your challenges and give you specific advice for your situation.  With in-depth knowledge and experience they can support you with many aspects of looking for paid work, including:
identifying your strengths and transferrable skills
developing confidence and job skills like time management
reviewing your cv to meet your employment goals
how and where to look for jobs
mock interviews
how to talk to your employer about your impairment and reasonable adjustments
But your adviser:
cannot write a CV or job application for you
cannot search for jobs and work experience for you.
12 weeks of support
Your employment adviser will work with you to create a personal and flexible 12 week programme.  They will set you tasks to complete such as:
reading work and careers advice
writing a CV or cover letter from a template
preparing for interviews
your adviser is on hand to help you throughout the 12 weeks and although at the end of the 12 weeks your time with the adviser will end, but you'll still have access to all resources in your personal online portal.
Once you start on the service you will have access to vacancies through our online job board fro partner organisations, recruiters and employers who are committed to employing more disabled people.
Once you find work our support does not end.  Our specialist in work support adviser will work with you for up to 26 weeks.  they will support you with any issues that may arise in work,
Contact us by email or call us if you want to discuss whether it's right for you.
---
Opening Times
Monday - Friday 9am - 7pm.
---
Contact Details
Contact name: Support To Work
Email address: supporttowork@scope.org.uk
Phone number: 0300 222 5742
Mobile number:
---
Locations
Address details:
Nationwide,
---
Other Details
Cost: FREE
---
Published: 09 August 2019
---