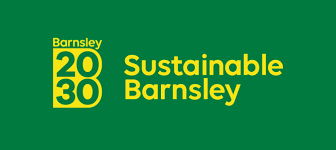 Description
In the run up to the UN's COP26 climate change conference in November, we've organised a series of events and activities to get everyone talking about sustainability.
There are a wide range of activities to get involved in - take a look at the below and sign up to take part!
A series of online webinars open to the public - everyone is welcome!
Go Green and save money at home - 5.30pm  Wednesday 6th October Book via Eventbrite
Infant feeding and climate change - 12pm Wednesday 13th October - Book via Eventbrite
Energise Barnsley on decarbonising housing - 5.30pm Wednesday 13th October - Book via Eventbrite
Active travel: 'Little changes, big impacts' - 5.30pm Wednesday 20th October - Book via Eventbrite
Barnsley Council and climate change - 5.30pm Wednesday 27th October- Book via Eventbrite
Sustainable Food systems - TBC
Green Volunteering Sessions
This is your opportunity to take action to help improve our beautiful borough.  The following opportunities are available:
Cannon Hall hedge trimming and habitat piles creation - 9.30am - 3.30pm Wednesday 10th November - Book via Eventbrite
An introduction to Goldthorpe's Tiny Forest - TBC
---
Contact Details
Contact name: https://www.eventbrite.co.uk/d/united-kingdom--barnsley/sustainable-barnsley/
Mobile number:
---
Locations
Address details:
Online via Eventbrite
---
Published: 13 September 2021
---