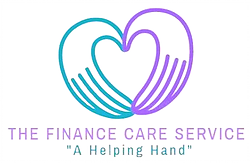 Description
The Finance Care Service provides daily money management for vulnerable adults.  It delivers a National service that pays bills, protects from financial abuse, claims benefit entitlements, negotiates with Creditors and provides support with how to spend money in best interests.  It takes pride in supporting the financial requirements of each Adult represented, whilst communicating with Social Workers, Care Providers, Local Authorities, Professionals and Family Members to resolve financial needs, desired outcomes and helping to improve lives.
"Do you help dependant and/or vulnerable Adult Service Users who are unable to access or manage their finances?  Or do you help Adult Service Users for whom there are concerns about those around them accessing those finances? 
If so, a DWP appointed Appointee may be able to help.
As a DWP appointed Corporate Appointee, the Finance Care Service (FCS) helps by protecting from financial abuse, claiming entitlements, negotiating with creditors, and supporting Adults with how to spend their money in their best interests in addition to providing Daily Money Management. 
What is the Finance Care Service?
 It is a Corporate Appointee organisation appointed by the DWP to receive benefits on behalf of someone unable to manage their financial affairs, or someone who may be at risk of financial abuse when it is safer to appoint another to manage their money.
It acts all throughout the UK and is a not for profit organisation supporting Adults with learning disabilities, Adults with mental health support needs, older Adults or anyone who needs financial advocacy support.
 What Does the Finance Care Service Do?
As Corporate Appointee it is responsible for acting on behalf of the Adult in all dealings with the DWP, including:-
Acting as liaison and point of contact for finances, including creditors;
Collecting benefits and managing monies in best interests;
This can include paying care bills and household bills;
Providing monies to Carer's and Support Workers for shopping and spends;
Providing money for holidays, equipment, clothes and furniture.
Identification of suitable benefits claims;
Completing and signing of benefits claim forms;
Providing evidence to the DWP of entitlement;
Reporting relevant changes to the DWP of the Adult's circumstances such as going into hospital or a change of persons living with the Adult.
The service is unique as Appointeeships are not just setup, left, and then acted upon when needed.  Instead they are proactively monitored and evolve over time.  Strategies are put in place to make positive impacts to lives in light of financial status.  It is important to note that the FCS is not just an Appointee, instead, it provides very real hands-on support to circles of care and works hard to improve lives.
https://www.financecareservice.org/appointeeships
How does the Finance Care Service hold the Adult's Monies?
 The Adult's monies are held in a Bank account specifically setup for Corporate Appointee management.  The account belongs to Adult and is made out in their name.  The account is accessible and manageable by the Appointee.
The monies held by the Bank are subject to their duties under the Financial Conduct Authority (FCA) regulation and the Financial Services Compensation Scheme (FSCS).
Shopping Card for Carers
A separate Carer's Shopping Card banking platform can be provided alongside the Appointeeship, or as a separate standalone service.  Whereupon a prepaid debit card is provided to the Adult's Carers/Care Providers/Support Workers which allows managed and monitored access to smaller sums of money for shopping and spends.
https://www.financecareservice.org/shopping-card
How are referrals made to the Finance Care Service?
Referrals are usually made by Social Workers, Care Managers and Local Authorities following the outcome of a Needs Assessment.  If the Adult is assessed as not having capacity to manage money or the Adult would like help, the referral can be made.  The referral process is done online via the "referrals" page at:
https://www.financecareservice.org/referrals
Referrals are made via desktop computer, laptop, mobile phone or tablet in about 10 minutes, or over the telephone on 0161 973 5759 or even by email/post.
What happens after a referral is made to the Finance Care Service?
Once the referral is received, the FCS will contact you within 24 hours to confirm receipt and request a referral letter or Needs Assessment. The letter or assessment is filed with the DWP BF56 Appointee application form at the DWP. The process for appointment takes around 4-6 weeks.
The FCS is managed by a Solicitor (non-practising since 2020 to setup the Finance Care Service) with many years of legal and Court of Protection (Finance & Property) Deputyship experience.
The ethos of the FCS is to have a positive impact on the lives of Adults it represents and to make the jobs of Social Workers, Support Workers, Safeguarding Teams, Advocates, Charities, Domiciliary Care Agencies, Care Home Operators and Family Members easier. 
The FCS is here to help.  Please get in touch with any queries or if you need any assistance.
We support (not an exhaustive list):
Becoming older
Learning disability
Mental health
Autistic Spectrum
Dementia
Communication
Physical impairment
Challenging Behaviour
Profound or Multiple Needs
Hearing impairment
Substance misuse
Visual impairment
---
Opening Times
9am - 6pm Monday - Friday
24 hours emergency line for service users
---
Contact Details
Contact name: Daniel Slaven
Email address: info@financecareservice.org
Phone number: 0161 973 5759
Mobile number:
Address: Referrals https//www.financecareservice.org/referrals Finance Care Service Atlantic Business Park Atlantic Street Altrincham WA14 5NQ
---
Locations
Address details:
Nationwide
---
---
Published: 20 March 2020
---