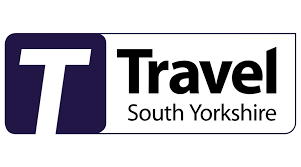 Description
If you are aged between 18 and 21 and live in South Yorkshire, you can apply for an 18 - 21 Travel Pass.
Eligibility 
Live in South Yorkshire

Aged between 18 and 21.
If you have a 16-18 Travel Pass, due to expire on 31 July 2021, you will automatically be issued with a Zoom Beyond 18-21 Travel Pass which will be valid for use from 1 August.
Benefits
Travel anytime, anywhere in South Yorkshire for 80p, on bus or tram
Valid for up to one year (until 20 June 2022 or the day before your 22nd birthday, whichever is sooner)
Free of charge (first issue)
How to apply
Set up a MyTSY account (or log on if you already have an account)
 Log-in > Select Passes from the top menu> Concessions > 18-21 Travel Pass
 Complete all personal details and upload proof documents - visit our 'What you need to apply' guidelines page
 Upload your photo - see the 'Acceptable Photograph' guidelines page as an unsuitable photo could delay your application
 Check your order and go to checkout.
If all the details are correct your pass will be dispatched within 11 days of receiving your completed online application.
---
Locations
Address details:
Across South Yorkshire
---
Other Details
Eligibility: FREE
---
Published: 09 August 2019
---