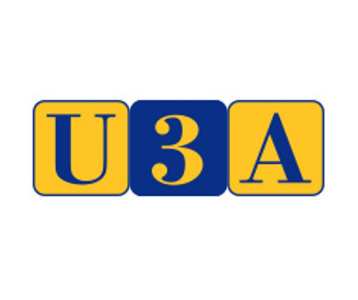 Description
French Language and Culture. (Currently FULL but please let us know of your interest).
This group is made up of members who are interested in improving their understanding and use of French - most of us have not used the language since our school-days. Some members have rather more knowledge and help others to enjoy exploring and using French.
We also share our experiences of France - through discussion of holidays, places and events. Our basic belief is that you are never too old to get to grips with a different language.
Conversational French (Currently FULL but please let us know of your interest).
Our emphasis is on speaking the language but we do also follow a text book for adults called Façon de Parler book 2 edition 4 which members buy themselves. This book helps us with grammar and builds progression into our language experience. It also provides us with dialogues which we practice in pairs and the CDs help with pronunciation. As we have been meeting for some years now the group is not a beginners group and some experience of speaking the language is important (either formal language qualifications such as a GCSE pass or having lived and spoken French with native speakers).
Please check with the coordinator before attending.
Francophile
It is useful to have a French/English dictionary a notebook, pen or pencil and a folder for hand outs. Each session we may have French jokes, discussions often on current issues (in France and for the Third Age), poems, songs, articles about French traditions, festivals, places of interest and French history. We also play games such as Le Pendu (Hangman), Guess Who? Scrabble, Happy Families, Bingo, other number games, dice games and Des Chiffres et Des Lettres (Countdown).
The idea is to make our language learning fun; but it is also a useful way to exercise the brain and to enjoy the company of the group. French For Beginners, there is no need for members to have any French knowledge to join this Group, however if you learnt French at school, you might have a slight advantage.
---
Opening Times
French Language and Culture: Tuesday 9.45am
Conversational French: fortnightly, Wednesday afternoons from 2.00pm - 4.00 pm
Francophile. (French): every Tuesday except 1st in the month 11.15am - 12.30pm
---
Contact Details
Contact name: Pat Wassall - French Language & Culture, Gloria King - Conversational and Beginners
Role: Coordinator
Phone number: 01226 891130
Mobile number:
---
Locations
Address details:
Birdwell Community Centre, Rockingham Street, Birdwell, Barnsley, S70 5TQ
---
Other Details
Cost: Membership of U3A is necessary £12 per year and £1.50 donation per session
---
Published: 09 August 2019
---