Description
We provide care and nursing staff to different organizations such as;
Nursing Homes
Private Homes
Supported Living Environments
Residential Homes
Prisons
Hospices
Hospitals
One-to-one support in the community.
Our clients include people living with:
Dementia
Domestic and home help services.
Elderly care
Learning disability
Personal hygiene care
Physical disability and sensory impairment.
Our Services include bed making, gardening, general jobs, socialising and personal care, ironing, grass cutting, organised activities.
Please contact us for more information.
---
Opening Times
Our services are available 24/7 We do have staff that can speak a few dialects of Zulu and Shona too
---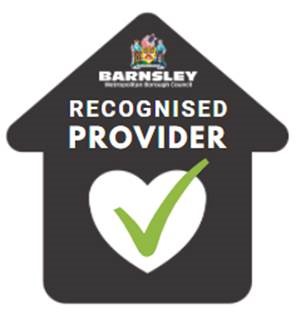 Contact Details
Contact name: Joanne Davies
Email address: queryvistocare@outlook.com
Role: Manager
Phone number: 01226 296100
Mobile number:07496408717
Address: Kendray Business Centre, Thornton Road, Barnsley, S70 3NA
---
Locations
Address details:
Kendray Business Centre, Thornton Road, Barnsley, S70 3NA
---
Other Details
Eligibility: This service is part of the Registered Providers List. The RPL is set up, monitored and updated by Barnsley Council. If you are an adult in Barnsley who is looking for packages of care and support, you can choose from the list of providers who follow a clear quality framework and have been assessed by the Council. In order to gain Recognised Provider status and the RPL quality mark, providers must meet a number of quality standards, including: •clear agreements with customers •a welcoming approach to customer comments and complaints •considerate and respectful conduct of staff and volunteers •a robust Adult Safeguarding Policy Adults who purchase care and support services using their own money, or through a Direct Payment, are free to choose providers who are not included on the Recognised Provider List. There is no contractual relationship involved in providers appearing on the RPL. The award of the RPL logo to providers is intended to be a quality mark with which people can then make informed choices as to which providers they may decide to use.
---
Published: 09 August 2019
---
---