Description
Visto help hands care provide care services in people's homes as well as in supported living homes.
We are committed to working in partnership with families' friends and other professional organisations and multi-disciplinary teams in order to deliver the best care, centred on each person's needs and wishes.
We provide direct service and activities in line with each person's likes and dislikes as well as each person's physical needs. We assist with all daily routines as per the agreed assessment and contract such as assisting with getting out of bed, personal care, getting dressed, bed making, toileting, catheter care and stoma care and not excluding emotional support.
We aim to deliver all our support based on each person's communication methods as detailed in each person's communication passport or profiles. Records are completed for each support and changes to the individual's physical and health needs. We liaise with any professionals in relation to each need such as Speech and Language Therapists' (SALT), Occupational Therapists (OT). This is through reporting and maintaining care records in line with care plans which are reviewed every 6 months as a general principle of review or as and when changes are needed to be communicated to other parties. These will help with any further assessments or decisions on the changes to the person's health needs.
Systems are available for the Medication ordering through a local pharmacy which will include the storage and management of each person's medication, with audits completed by the company's quality assurance Manager either through spot checks or every 3 months in line with Care Quality Commission's safe management and storage of medication guidelines.
Consideration is made for each person's capacity of management of their medication with reviews of risk assessments done as and when changes are observed. Safe handling of medication using a lockable steel safe are done on each person's medication based on risk assessments to help those who lack capacity to manage their medication independently. 
We encourage independence by doing with individuals rather than doing for them, through active support in preparing their meals and prompting them to do little things and quite often. We assist clients with feeding where this activity can be challenging to them, this is to ensure that they receive enough nutrition and that hydration is maintained.
We also liaise with other partnerships to ensure that our client receives appropriate and adequate care. We offer skilled care to enable people supported by us to achieve the optimum state of health and well-being. We treat all people supported by us with respect always. We support individual's choice and personal decision making as a right of all our service. We aim to deliver outstanding quality of care and service to our clients based on the Key Line of Enquires (KLOE) Standards of assessment as per Care Quality Commission's (CQC) guidance and strive to exceed any individual's expectation.
Visto Care aims to maintain good relationship with clients and promote the highest quality of care on each person's state of physical, psychological, emotional and social well-being by managing health related risk at work and provide positive health strategies to our service users. We aim to involve and include each service user with all aspects of their lives which includes and not limited to shopping to allow our service user to make their own choice and maintain a healthy diet. This also helps them to stay part of the community by being present when they attend shopping and local activities where this is able.
---
Opening Times
Our services are available 24/7 We do have staff that can speak Zulu, Ndebele, Urdu, Punjabi and Yoruba.
Office hours 9am - 5pm 
---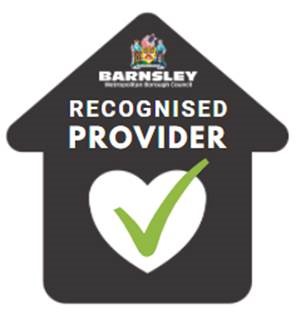 Contact Details
Contact name: Marvellous Phiri
Email address: Barnsleyvistocare@outlook.com
Role: Manager
Phone number: 01226 296100
Mobile number:
Address: Kendray Business Centre, Thornton Road, Barnsley, S70 3NA
---
Locations
Address details:
Kendray Business Centre, Thornton Road, Barnsley, S70 3NA
---
Other Details
Eligibility: This service is part of the Registered Providers List. The RPL is set up, monitored and updated by Barnsley Council. If you are an adult in Barnsley who is looking for packages of care and support, you can choose from the list of providers who follow a clear quality framework and have been assessed by the Council. In order to gain Recognised Provider status and the RPL quality mark, providers must meet a number of quality standards, including: •clear agreements with customers •a welcoming approach to customer comments and complaints •considerate and respectful conduct of staff and volunteers •a robust Adult Safeguarding Policy Adults who purchase care and support services using their own money, or through a Direct Payment, are free to choose providers who are not included on the Recognised Provider List. There is no contractual relationship involved in providers appearing on the RPL. The award of the RPL logo to providers is intended to be a quality mark with which people can then make informed choices as to which providers they may decide to use.
---
Published: 09 August 2019
---
---