Description
Voyage Care supports people with a learning disability and/or autism and associated needs (e.g. physical/sensory impairments, mental health difficulties and challenging behaviour). 
A small, consistent team of staff will get to know you, and work with you to jointly plan what you want to do and how we can support you to achieve your goals.  Support is tailored to your needs, and may include personal care and medication, help with daily living tasks such as housework, shopping and cooking, and support to access community activities e.g. hobbies, sports, learning, volunteering or progressing towards paid employment. 
---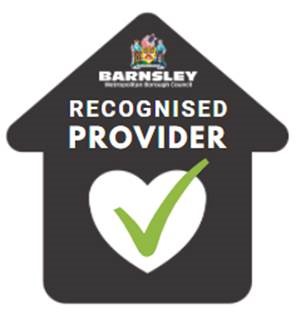 Contact Details
Contact name: Kim Moulds
Email address: KimMoulds@voyagecare.com
Role: Operations Manager
Mobile number:07731 328599
---
Locations
Address details:
C/O Voyage (DCA) Rotherham, Unit 19, Moorgate Croft Business Centre, South Grove, S60 2DH
---
Other Details
Eligibility: This service is part of the Registered Providers List. The RPL is set up, monitored and updated by Barnsley Council. If you are an adult in Barnsley who is looking for packages of care and support, you can choose from the list of providers who follow a clear quality framework and have been assessed by the Council. In order to gain Recognised Provider status and the RPL quality mark, providers must meet a number of quality standards, including: •clear agreements with customers •a welcoming approach to customer comments and complaints •considerate and respectful conduct of staff and volunteers •a robust Adult Safeguarding Policy Adults who purchase care and support services using their own money, or through a Direct Payment, are free to choose providers who are not included on the Recognised Provider List. There is no contractual relationship involved in providers appearing on the RPL. The award of the RPL logo to providers is intended to be a quality mark with which people can then make informed choices as to which providers they may decide to use.
Provides Respite Services
---
Published: 07 October 2020
---