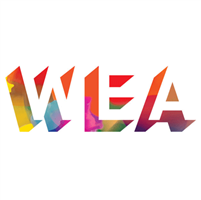 Description
The course will allow students to gain confidence in drawing and sketching, developing and improving individual styles. Students will learn different techniques using silk paints and intense pencils and blocks. In addition, stitch work can be added to add an extra dimension to their work. A mix of subject matter will be provided, as well as information sheets, with examples of techniques, as well as looking into the history of this art form, originating in India and Eastern Asia. Students own source material and alternative drawing styles will be welcomed.
Course aim:
to enable learners to develop their visual creative skills through a wide range of art materials in an informal and supportive environment.
Do I need any particular skills or experience? 
No skills or experience needed - This course is suitable for beginners and improvers.
By the end of the course I should be able to
Experiment with different silk painting techniques, to create stunning effects on silk
Design an image for painting onto silk
Create a work of art on silk or fabric
Incorporate stitch into my work
Gain confidence through the work I produce.
How will I be taught?
The WEA tutor will use a range of different teaching and learning methods and encourage you and the group to be actively involved in your learning - Drawing and painting at home is encouraged, but not required. Work can be brought in for appraisal.
What kind of feedback can I expect?
A range of informal activities will be used by the tutor to see what you are learning which may include quizzes, question and answer, small projects and discussion - You will have opportunities to discuss your progress with your tutor - You will be encouraged to share your work with the group and discuss your learning - You will be encouraged to consider other students work and give your opinions and suggestions - There will be a number of tasks appropriate to your course such as written work, creating art or craft, video, photography or small projects. Some of these may be marked to help you progress - Students may choose to purchase a small portfolio to store work; to show evidence of their progress.
What else do I need to know? 
Nothing else is needed - All materials will be provided - A selection of materials and basic equipment will be provided but you are welcome to bring additional materials with you.
---
Opening Times
St John's Community Centre Thursday 1.30pm
Cawthorne Parish Rooms Friday 10.00am
---
Contact Details
Contact name: For more information YH South West Team
Email address: yhsouthwest@wea.org.uk
Phone number: 0114 2423609
Mobile number:0300 303 3464 free from a mobile
---
Locations
Address details:
St John's Community Centre, Church Street, Penistone, S36 6AR
Cawthorne Parish Rooms, Church St, Cawthorne, Barnsley S75 4HL
---
Published: 09 August 2019
---