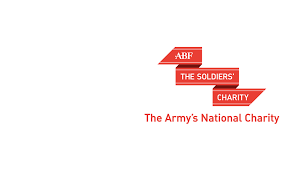 Description
ABF The Soldiers' Charity is the National Charity of the British Army.
Please  check our Facebook page for updated news and events.
It exists to provide a lifetime of support to soldiers, veterans and their immediate families in times of need. It makes grants to individuals through Regimental and Corps Associations, and supports a wide range of specialist charities that sustain the British Army 'family', both at home and around the world.
The North East Regional Office is one of thirteen offices that exists to fundraise for the Charity, with responsibility for the North East and Yorkshire. Much of our work is done through local fundraising committees, such as our West Yorkshire Committee, based in Leeds.
Access to our support is normally sought through SSAFA/RBL caseworkers although there is a direct link to our Grants and Welfare Team through the website.
Opportunities to volunteer
There are volunteering opportunities available, helping with fundraising event in your area may be available . Please contact us for more information.
---
Contact Details
Contact name: Regional Office
Email address: northeast@soldierscharity.org
Role: Coordinator
Phone number: 01748 874127
Mobile number:
Fax number: www.facebook.com/abfne
Address: Hipswell Lodge, Catterick Garrison, North Yorkshire, DL9 3AX
---
Locations
Address details:
Regional Office, Hipswell Lodge, Catterick Garrison, North Yorkshire, DL9 3AX
---
---
Published: 09 August 2019
---