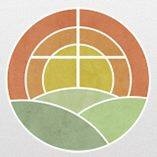 Description
During the coronavirus outbreak, we are able to offer spiritual support and care. Please contact Fiona on fionakouble@yahoo.co.uk.
 We are a lovely group of crafters that have become friends and enjoy being together.
Our crafts are many and regularly we have those that knit, crochet, embroider, cross-stitch, make greeting cards, colour pictures and produce calligraphy.
During the school holidays we welcome the whole family to come along and craft together. So if you have a craft and would like to be in the company of others, do come along - bring the materials you need and come and 'create' with us.
There is always good conversation and good humour, so if you'd just like to come along just for a chat and a cuppa you'd be more than welcome. We'd love to see you.
---
Opening Times
1st and 3rd Tuesday of each month 10am - 12 noon
---
Contact Details
Contact name: Anne c/o Revd Fonia Kouble
Email address: christchurchardsley@outlook.com
Role: Coordinator
Phone number: 01226 950643
Mobile number:
Address: Ardsley Christ Church, Doncaster Road, Ardsley, S71 5EF
---
Locations
Address details:
Ardsley Christ Church, Doncaster Road, Ardsley, Barnsley, S71 5EF
---
---
Published: 09 August 2019
---