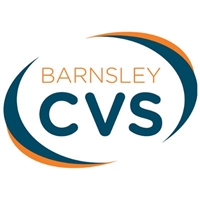 Description
Barnsley CVS is dedicated to creating an informed, cohesive and effective Third Sector across the borough of Barnsley. Providing both new and existing groups with management services, advocacy, volunteering, training and networking along with group purchasing opportunities based on identified need. We offer a range of accountancy services, advice and information to support local community groups, charities and social enterprises Our External Services Team exists to support third sector organisations to develop their management skills, systems, effectiveness, strategic direction and development. All our services have been developed because groups have requested them.
We can help with: 
Start up: Support and on-going development
Constitution: Tailored management rules for new and developing groups 
Registration: Advice and support on registering your Charity or Company
Business Planning: Planning for the future
Company Law: Help and Advice
Legal Options: For company registration and social enterprises 
Procurement: Advice and support with contracting for services and managing contracts 
Governance & Management: Committee roles and responsibilities
Mediation: Help with sorting out disagreements
Exit Strategies: Closing down an organisation or project
We are also able to offer Employment and HR Support:
Legal and good practice human resources advice for employing people.
Including: Policies & Guidelines: Developing and amending employment related policies. Recruitment & Selection Absence Management Staff Contracts Employee Relations Performance Management HR Policies Discipline & Grievance Redundancy, Redeployment and Outplacement Get in touch, we can meet you at your own venue, at a time that suits you. For more information, please call or email us.
---
Contact Details
Contact name: Barnsley CVS
Email address: info@barnsleycvs.org.uk
Phone number: 01226 812187
Mobile number:
---
Locations
Address details:
Priory Campus, Pontefract Road, Lundwood, Barnsley, S71 5PN
---
---
Published: 09 August 2019
---