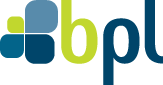 Description
The Health Referral Scheme is a 12-week programme focused on providing opportunities for people with low-risk medical conditions, giving them the chance to attend supervised and structured physical activity sessions to help them improve and manage their physical and mental health and wellbeing.
Patients meeting the referral criteria (see eligibility criteria below) can be referred either by their health professional or via self-referral and have the option to attend any BPL centre in Barnsley. Once referred, patients will be contacted by their chosen venue to arrange a free assessment where baseline measurements will be taken and used to measure the impact the scheme has had upon their health.
Patients will then have two options to attend the scheme:
They can either attend as a pay and play member and attend scheduled sessions throughout the week.
Or they can become a Health Referral Scheme monthly member and have unlimited access to fitness suite, swim sessions and group exercise classes.
At week 12 patients will then attend their final assessment where measurements will be retaken to determine the impact the programme has had upon their health.
Options to continue to exercise will also be discussed to help patients to commit to a long-term lifestyle change in order to help them manage and control their health.
---
Opening Times
Unlimited fitness suite usage is available every day but times vary at each centre.
Unlimited swim and group exercise classes are available every day as per timetable at centre (no swim available at Dorothy Hyman) Scheduled fitness suite
---
Contact Details
Contact name: Mark Goodhead
Email address: mark.goodhead@bpl.org.uk
Role: Coordinator
Phone number: 01226 738611
Mobile number:01226 730060
---
Locations
Address details:
Royston Leisure Centre, Station Road, S71 4EP
---
Other Details
Eligibility: All patients must be aged 16+ and present one of the following conditions; - Cancer (Post Treatment) - Controlled Asthma - Controlled Type II Diabetes - Dementia - Fibromyalgia - Hypercholesterolemia - Hypertension Mild Cognitive Impairment (MCI) - Mild Depression / Anxiety - Mild Osteoarthritis - Mild Osteoporosis - Mild Rheumatoid Arthritis - Obesity (BMI 30+) - Pre & Post Operation - Simple Mechanical Back Pain - Stress
---
Published: 09 August 2019
---