Description
Caremark provide community support to people living with disabilities, complex health conditions, visual and mobility impairments. We support people living in their own home, with daily living tasks, personal care, respite and help to attend community activities and appointments.
We understand the person behind the health condition which enables us to bring a personalised approach to developing an outcome based support plan, supporting people to reach their potential. Our experience includes:
Learning & Physical Disabilities
Older People
Young Adults
Autism Support
Support daily living tasks
PEG
Nasogastric Tube care
Support with Advanced Communication Devises
Airway Management
Tracheostomy Care
This service has been registered on the Registered Providers List. The RPL is set up, monitored and updated by Barnsley Council. If you are an adult in Barnsley who is looking for packages of care and support, you can choose from the list of providers who follow a clear quality framework and have been assessed by the Council. In order to gain Recognised Provider status and the RPL quality mark, providers must meet a number of quality standards, including: •clear agreements with customers •a welcoming approach to customer comments and complaints •considerate and respectful conduct of staff and volunteers •a robust Adult Safeguarding Policy Adults who purchase care and support services using their own money, or through a Direct Payment, are free to choose providers who are not included on the Recognised Provider List. There is no contractual relationship involved in providers appearing on the RPL. The award of the RPL logo to providers is intended to be a quality mark with which people can then make informed choices as to which providers they may decide to use. Please note: The RPL does not represent a contract with Barnsley Council and does not allow for direct purchases from the Council to Providers. The RPL is for adults requiring services who are either in receipt of a Direct Payment (including Supported Managed Accounts) or who are private self-funders. People are advised to make their own checks when choosing providers for their care.
---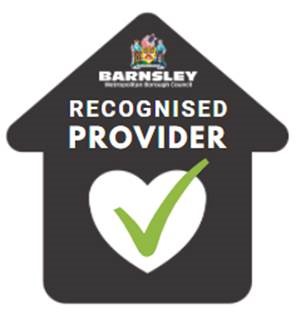 Contact Details
Contact name: Office Team
Email address: rotherham@caremark.co.uk
Mobile number:
---
Locations
Address details:
Caremark, Fusion, Magna, Magna Way, Rotherham, S60 1FE
---
Published: 09 August 2019
---
---