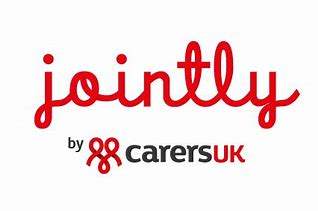 Description
Jointly makes caring for someone a little easier, less stressful and a lot more organised by making communication and coordination simpler between those who are sharing the care.
Barnsley Metropolitan Borough Council has teamed up with Carers UK to offer carers in our area free access to a wide range of online resources to help make caring easier.
About Me: building resilience for carers: an e-Learning resource that helps carers identify and build networks of support and promotes their self-care.
Jointly: a care co-ordination app for people sharing care.
The role of good nutrition when caring for someone: an e-Learning course that aims to help carers understand the role of nutrition both for themselves as well as the person they are looking after.
Upfront Guide to Caring: a simple assessment tool to guide people new to caring or seeking support for the first time to navigate the Carers UK website.
Looking after someone: Carers Rights Guide: helps carers understand their rights as a carer and where to go for financial or practical help.
Being Heard: a self-advocacy guide for carers: which helps carers develop the skills to self-advocate.
Learning for Living; an e-Learning resource designed to help carers recognise the transferable skills they have gained through their caring journey, to boost their confidence at work.
 Young Adult Carers; an e-Learning resource for young adult carers now in adult services including, for example, advice and information for making choices about caring, and support in and about education and work.
'Thinking Ahead'; a questionnaire style tool to help people think about the costs of caring including, for example understanding how it may affect pensions, potential costs of professional care and residential care. 
Plus links to local information and support resources (e.g. links to local support).  (Currently being developed)
You can create a Jointly account by redeeming your free access code: DGT3300
To use Jointly for free, you must first create an account on the Jointly website and redeem the access code.
Visit www.jointlyapp.com and click 'sign up'
A new page will appear, complete the form and press 'sign up' again at the bottom
Click 'create a new circle' and select 'use Free Access Code'
Enter the code DGT3300 and click 'redeem'
Then you can download the app and log in with the details you used to register.
Sharing care is easier when you do it Jointly.
---
Contact Details
Contact name: Carersdigital.org
Mobile number:
---
Locations
Address details:
Online
---
Published: 05 November 2019
---